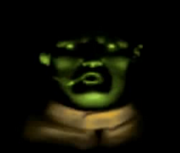 Colonel Bassad was a dictator of a small country. He becomes a threat in the 2640s with his world domination plans by amassing an army of soldiers, robots, and alien mutants created from a stolen alien embryo. Bassad had allied himself with an unknown alien entity for his bid to world domination.
In Contra: Legacy of War, his forces were countered by the new members of the Hard Corps, Ray Poward, Tasha, CD-288 and Bubba. He faced off against them personally in a Subspace Capsule but was defeated. The team is absorbed into Bassad's brain as a last-ditch effort. Faced with several previously fought enemies, the 4 soldiers struggle to survive the onslaught of attacks in Bassad's degrading mind. Overcoming the mind games, the team is inexplicably teleported onto a satellite planet that houses the last of the alien threat, which is subsequently eliminated.
Ad blocker interference detected!
Wikia is a free-to-use site that makes money from advertising. We have a modified experience for viewers using ad blockers

Wikia is not accessible if you've made further modifications. Remove the custom ad blocker rule(s) and the page will load as expected.